E-Sport

E-sport – First Cycle Studies
---
E-sports studies are an educational proposal that has not yet existed at the undergraduate level in Poland. The studies were created as a result of cooperation with e-sports organisations, which demanded their creation and participated in substantive consultations regarding their program content. The organisations Devils.one and Kinguin have provided professional staff to conduct specialisation classes in e-sport and optional classes. The specialist teaching staff includes players, coaches, people actively involved in the e-sports industry in Poland, lawyers and organisers of e-sports events. During their classes, students learn how to turn their passion for games into an attractive profession that simultaneously provides pleasure and emotions.
Specialisation classes include:
social and legal problems of e-sports activities,
psychology of e-sport,
financial aspects of running an e-sports team,
risks and unfair practices related to interfering with competition and rivalry in e-sport,
Internet law and e-sports,
sports theory and the e-sports ecosystem,
marketing and communication in e-sports,
building business models in e-sports,
statistical analysis of e-sports events,
management of an e-sports organisation,
training and coaching methods in e-sports,
e-sports project management taking into account the digital environment,
digital content creation in e-sports.
---
Optional activities include e-sports trainings, playing in the university team as part of academic competitions, workshop classes to develop practical competences in e-sports (as a player, coach and manager).
---
Graduates will have the opportunity to gain knowledge about the structures of e-sports organisations and how to manage them. The acquired practical knowledge will allow students to take an active part in creating and managing e.g. e-sports teams, events in the sector, but also they will be competent to manage e-sports departments in companies outside the sector, which need employees with knowledge of the functioning of electronic sport.
The course educates not only future employees of entities directly related to e-sports, but also specialists working on behalf of clients who are indirect recipients of e-sports competition. The major is designed to transfer the knowledge acquired by specialists in the e-sports segment to the outside world, while incorporating the know-how of other industries.
Students learn about the various organisational structures commonly found in e-sports, sports and the broader entertainment industry. They will learn about the factors that contribute to successful businesses in e-sports, including branding, project management, positioning, infrastructure and funding sources. They will gain interdisciplinary practical knowledge from experts in the world of e-sports, sport, law, finance and media.
---
After completing the studies, the graduates will be able, among other things to:
Gain attractive employment in the e-sports labour market,
Co-create the future of Polish e-sport ( Not only will they be a close observer of changes in the sector, but they will have a real influence on their shape.)
Participate in the process of exchanging information, resources, mutual support and opportunities in the e-sports ecosystem, thanks to a beneficial network of mutual contacts established in the course of studies (networking).
---
E-sports studies also include an extensive management major module, which allows you to gain an education supported by comprehensive knowledge in the field of organisational management including e-organization. Graduates of the course create a qualified managerial staff needed in modern business. They possess comprehensive knowledge and skills necessary to manage projects, teams and companies. Thanks to a large number of practical classes, management graduates are able to take up managerial positions in any industry.
The studies last 6 terms and end with the award of a bachelor's degree. In the course of training, students acquire practical skills to function in an organisation, regardless of its size and type of activity. They are prepared to use modern management methods, quantitative tools and information technologies at various levels of the management process. Management studies offer employment prospects in all sectors of the economy, and graduates gain the ability to recognise, diagnose and solve typical problems related to the management of human, material, financial and information resources, process management and teamwork skills.
---
Graduates receive two diplomas:
from

management

– it is a directional diploma allowing to take up a job in any department of economy,
from

e-sports management

– a specialisation diploma opening up opportunities of working in the e-sports industry as a manager, coach or competitor.
---
In the course of studies, graduates receive an e-sports instructor certificate.
---
The e-sports major is supported by many industry organisations. Thanks to this cooperation, we offer our students part of their classes and internships in professional gaming spaces. Among others, Esports Perforamnce Center provides us with the largest and most modern training centre in the CEE region. It is a place of e-sports training for teams from Poland and around the world.
devils.one
Kinguin
Esports Perforamnce Center
Kinguin Esports Lounge
inSTREAMLY
all for one
Gametoon
Knacks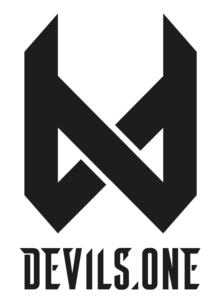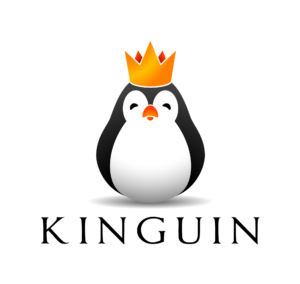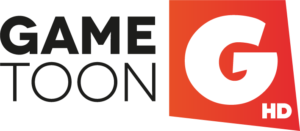 ---
The teaching staff includes, among others:
---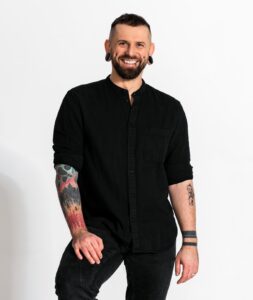 Szymon Kubiak;
The Chief Growth Officer & co-founder of Instreamly – a startup connecting steamers with brands. A co-founder of devils.one, one of the largest Polish esports organisations and gaming media house all for one and the Esport & Gaming Forum conference.
Previously associated with MediaCom Warsaw as the Head of Content Creation, a co-creator of the biggest influencer and gaming campaigns in Poland for such clients as Play or Coca-Cola. He also gained experience in cooperation with brands such as Volkswagen, Sony Mobile, GlaxoSmithKline, Bayer.
A winner of awards: Effie, Innovation, Golden Arrow, Grand Prix Kreatura, Webstar and Mixx. From 2016 to 2020, the head of the e-sport & gaming working group at IAB Poland
---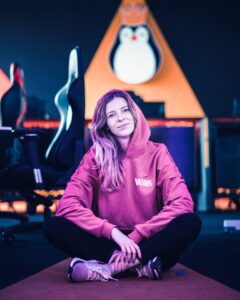 Daria Rupniewska
The Head of Devils in the e-sports organisation devils.one, where she comprehensively manages operational processes concerning: client portfolio, social media, streamer network, players and employees.
For several years associated with the media industry, currently also project manager at the gaming media house all for one.
---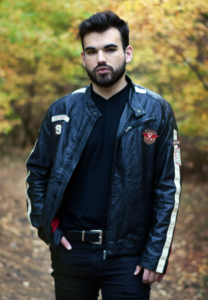 Kasper Gutkowski
The coach of the DV1 team in the League of Legends. An e-sports enthusiast for 7 years. A former student of journalism with a specialisation in media marketing. In the first splices in the Polish Ultraliiga, together with the devils.one team, he managed to reach the play-off phase. In August he will lead the "E-sports Skills Camp" training camp.
---
Natalia Koperska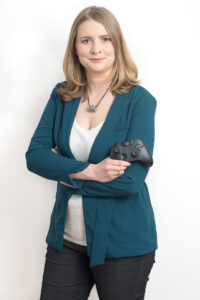 A sport and e-sports psychologist. Graduated in psychology from the Warsaw School of Social Sciences and Humanities. Nominated a psychologist of the Polish Olympic Committee. She also works with the Polish Paralympic Committee. She is a holder of the first class certificate of a sport psychologist of the Polish Psychological Association. A member of the European Federation of Sport Psychology.
A doctoral student at the Academy of Physical Education in Warsaw. An academic teacher at the Academy of Physical Education in Warsaw and SWPS University. She has been working with e-sports organisations since 2016. She has worked with teams such as Team Kinguin (CS:GO, League of Legends, Fortnite), Devils.one (CS:GO, League of Legends, Fortnite Heros III, Simracing), 7more7 (League of Legends), Ballista.gg (Valorant).
She is the co-founder and content coordinator of Reconnect Yourself, a project aimed at gamers. She conducts classes in e-sports psychology and mental training for players associated with the Proplayers.gg agency, the Dr Pepper Talent Academy and during Esports Skills Camps. An author of publications and courses on the use of computer games in sports training and mental training.
---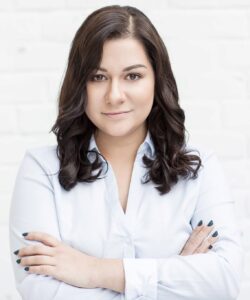 Karolina Kałużyńska
A communication specialist in the gaming, e-sports and new technology sectors. A currently PR Manager at Gameset, a gaming marketing agency. Previously, at the Monday agency, she was responsible for leading PR projects for the biggest brands in the category, including Intel and Electronic Arts. A guest lecturer at the e-sports department at the Katowice University of Physical Education, an author of specialist articles on gaming marketing and speaker at marketing conferences.
---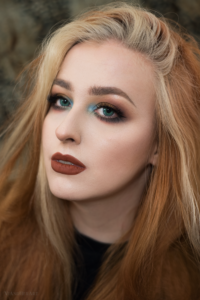 Wiktoria Małachowska
SA gaming streamer since 2016, she most often plays League of Legends, TFT, Valoranta and CS:GO. She does not close herself to any type of games, she plays on PC and console.
She has been participating in the League of Legends Partner Program since 2018.
She has experience as a player. In the first season of the Academic League she represented the UW Wolves team.
She has been involved in social media since 2012, where she started by running a Facebook fanpage and later decided to become a web developer herself. As an influencer, she has worked on many successful campaigns with large companies and participated in events, not only gaming ones.
She studied journalism and media studies at the University of Warsaw.
She can also be seen on Gametoon TV, where she co-created the third season of the programme "Gramy z Głową".
She is professionally engaged in photography – specialises in influencer photography and has worked with many well-known Internet creators.
---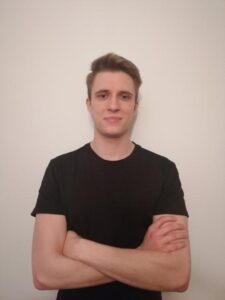 Piotr Matuszewski
He has the master's degree in psychology specialising in personality psychology and extensive research on the psychology of e-sports. He is the first author of the scientific publication "The association between personality traits and e-sports performance". He has many years of experience in various scientific projects as a research assistant. Currently an active head coach in League of Legends and product owner, creating an application for professional teams participating in the aforementioned game.
---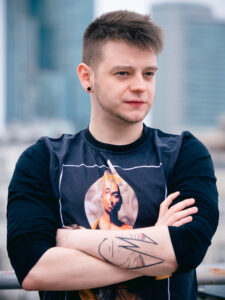 Dominik Kozieł
He has been associated with e-sports since 2008.
He graduated from PJATK with a degree in engineering at the faculty of Information Management. A former professional Call Of Duty 2 and CS1.6 player, with 20 LAN tournaments under his belt, still an active CS:GO player and a two-time Polish Academic Champion with Ninja-PJATK – a semi-professional e-sports student organisation which he implemented at PJATK as part of his work as esports coordinator.
Additionally, he is a coach at several secondary schools and technical schools in Poland with e-sports profile, where he helps young adepts of CS develop their passions.
An administrator and organiser of various events an tournaments.
He is associated with ZOWIE, for which he ran a stand at the PGA, and with the Esports Association, where he co-founded a branch of the association in Warsaw.
In short, an e-sports enthusiast and promoter from cradle to grave.
---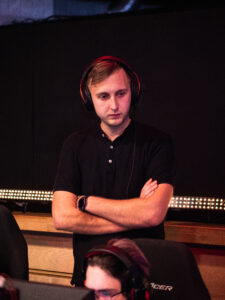 Mateusz Marchewka
A coach, analyst, tournament organiser and CS:GO section coordinator at Universe.gg. Founder of Esportology. Under his tutelage and that of the esportology coaches, over 1200 students are being educated towards the e-sports industry and e-sports competition. An active counter-strike player since 2007, CS:GO coach since 2017. He has toured dozens of LAN tournaments as a player and coach. He teaches e-sports in 12 e-sports high schools across the country. A coach of more than a dozen semi-professional CS:GO teams. An originator and organiser of the Polish League of E-sports Classes. A creator of the first counter-strike training program in Poland for amateur and semi-professional players.
---
dr Jacek Markowski
A barrister, doctor of law (doctoral dissertation entitled "Copyright of computer game developers"), a member of the Pomeranian Bar Association in Gdansk, a graduate of the Faculty of Law and Administration at Warsaw University.
He provides legal advice to the esports and gaming industry. Within the scope of his practice, he also provides services to the sports and creative industries. He specialises in intellectual property law, combating unfair competition, press law and protection of personal rights. He has experience in both corporate and litigation support, including the specificity of criminal and arbitration proceedings. He has represented clients before domestic and international courts, including the Court of Arbitration for Sport based in Lausanne.
An author of a number of scientific publications on legal aspects of creating computer games and e-sports. An author of press releases published in such newspapers as Dziennik Gazeta Prawna, Przegląd Sportowy, Esportmania (Onet).
A numerous speaker at scientific and industry conferences, in particular Game Industry Conference and Mastering the Game. A participant of working groups of the Coalition for Polish Innovation Foundation.
---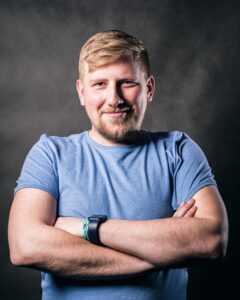 Mateusz Matysiak
He has professionally been involved in e-sports since 2017, when he set up Good Game Sp. z o.o. – the organiser of the popular GG League series, and more recently the x-kom Dell 2v2 Showdown. Previously, he gained experience as a project manager in industry and HR. He uses his business experience to successfully develop the company in the field of organising e-sports and gaming events.
---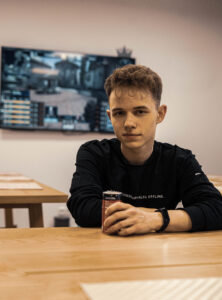 Mati
Mati, Content Creator in the devils.one esports organisation. On a daily basis, he deals with activities in social media. He creates various content for platforms such as Youtube, TikTok, Instagram, focusing mainly on providing entertainment for his audience. He has accumulated just under 300,000 viewers on all platforms. He started his adventure with creating content 3 years ago by adding his first CS:GO episodes to Youtube, with small breaks he managed to survive until now. Currently, he is primarily a Fortnite player.
---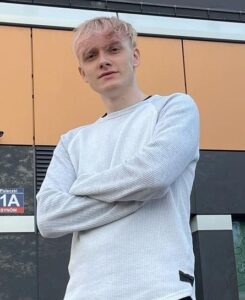 Arkadiusz Jędrusik
In the devils.one esports organisation he's a content creator, playing mainly Fortnite! He is a person full of energy, which he shows every day in his social media, creating diverse content on many different platforms such as Youtube, TikTok, Instagram and Twitch! In total, he has managed to gather over 200,000 viewers. His adventure began in high school and to this day it is his job and passion at the same time!
---
Jakub Schabowski
A lawyer with broad experience in data protection law, e-commerce, intellectual property and new technologies. He gained his experience in an international law firm, an audit company and as a specialist in the office of competition and consumer protection.
He participated in a two-month seminar "Seminar for officials of "16+1″ Small and Medium-sized Enterprises Cooperation in Ningbo (China)", where he presented and discussed specific legal obligations arising from EU law (e-commerce regulations and RODO).
As part of his practice, he acts as a Data Protection Inspector in a joint stock company listed on the Warsaw Stock Exchange, ensures comprehensive implementation of RODO and conducts proceedings before the Office for Personal Data Protection.
---
Paweł Książek (Esports Strategy & Content Director w Kinguin)
For over a dozen years, he worked for the biggest e-sports editors in the country. He was also the editor-in-chief of Cybersport.pl – a website belonging to ESL Poland, and later the head of eweszlo.pl portal, which he created together with Weszło group. His CV also includes the role of PR Manager at ESL Poland, where he worked, among others, on the organisation of Intel Extreme Masters in Katowice. Since January 2021, he has been Esports Strategy & Content Director at Kinguin.
---
Tabela opłat dla studentów I stopnia (licencjackich) e-sport
| | | |
| --- | --- | --- |
| | opłata rekrutacyjna | czesne za semestr na studiach stacjonarnych i niestacjonarnych I rok |
| Wariant pierwszy – jednorazowy | 85 zł | 2 250 zł |
| Wariant drugi – ratalny | 85 zł | 470 zł (1 z 5 rat) |
---
Zapraszamy również na nasze studia sportowe na kierunku wychowanie fizyczne.